What Past AmeriFirst Home Mortgage Clients Say:
Reviews help us make buying decisions. We often go with a business a friend recommends. We'd like to take the time to offer some of the reviews we've received on our mortgage consultants.
"You will never know how much I appreciate all that was done with this project."
I really just wanted to take a moment and thank all of you (Steve Cartwright & Team) for all the time and effort you put into the refinance of the Jean Street House. Six months ago I really didn't know what I was going to do…I truly felt this was something that had no positive outcome…I was overwhelmed and scared.
I think we all had a bit of worry that this project wouldn't get to the point that we are at now…but you all stuck with it and saw it through to the end. I feel that you all went above duty and responsibly to assist me in this crazy endeavor. Getting to the closing wasn't possible without your help, your persistence, and your flexibility.
You will never know how much I appreciate all that was done with this project. Thank you from the bottom of my heart.
Erin Rae M.
"Thanks for your awesome guidance."
To Cynthia Thomas of Crawfordville, FL: Mom & I just wanted to send a quick note to say thank you for your time. We are so appreciative of your great customer service and valuable information that you provided to us. We have already begun working on cleaning up the credit issues. We will definitely be calling you back to begin the process yet again- but this time (thanks to your awesome guidance) we will be ready. We hope your company realizes what a gem you are!
Sincerely & with great thanks,
Paula L. & Dee-Dee D.
"You reassured us every step of the way."
Hi Mark (Mark Jost of Franklin, TN) and Jackie. We received the name/address stamp in the mail and we would like to say thank you. We also want to say thanks again for all of your hard work. You guys worked fast, hard, and was diligent in helping us make our dream come true. Often times people do not realize how they affect your life. Jackie you never let us feel discouraged. You reassured us every step of the way that everything would be ok. I was stressed out and sleep deprived with a newborn. In the end we are so happy to say we are home owners. I attached pictures of us on our closing day and since baby Carrington somehow seemed to keep creeping into our emails I sent updated pictures of her as well ~THANKS AGAIN from the Booker family!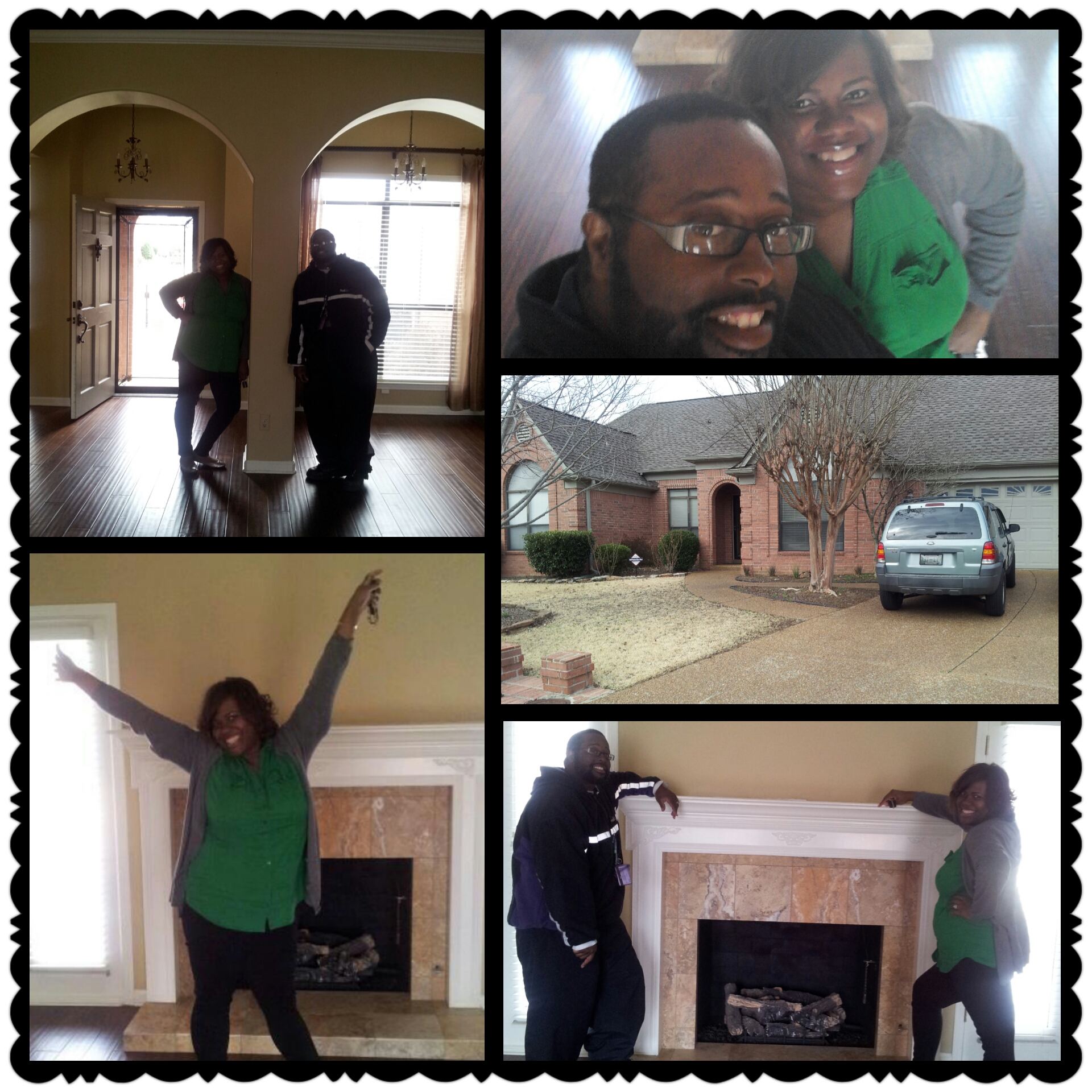 "You have been a blessing to me."
Thanks again (Michael McClain: Indianapolis, Indiana) for your kindness and help with my home refinancing experience. You have been a blessing to me with your honesty and great personality and I value and will carry this with me always. Each time I entered into the AmeriFirst office, the atmosphere was wonderful, calm, quiet, and friendly. From the desk administrator, who greets with a helpful smile; Faith, your beautiful wife; the "Closer" from Best Title Co.; to you Mike, who was very knowledgeable, friendly, helpful, honest, and respectful. I'm very grateful to have had such a great experience with refinancing my home. You've helped me reduce my mortgage payments and now I'm in a better position to start saving and fixing some things around the house. I thank God for everything and everything to come. I pray for continued success for you, your family, and the AmeriFirst Home Mortgage Co.
Very Grateful,
~Sherri E. Campbell
"When my own banker failed, you were there."
I gotta say Mike (Michael Julius;
West Allis, Wisconsin
), you've been outstanding. When my own banker failed, you were there. When you saw I needed an owner's title policy, you ordered it ahead of time just in case I'd like one. And you helped guide the group of us as well as the paperwork through this bizarre circus of deadlines. I really just wanted you to know that your efforts and your professionalism were very much appreciated. Without your 'above and beyond' assistance, this deal would have fallen apart or been quite a bit more expensive. You have my sincere gratitude, brother. I have no doubt I'll be looking you up for financing if I decide to buy another property down the road.
~
Kurt Coffin
"Owning our first home would not have been possible without you."
I want to personally thank you for your time and diligent effort in helping my family secure a home loan. With you knowing this being my first home you were very informative and patient with me during this process. The Tallahassee Lenders Consortium will not allow me to use an outside lender. I asked and begged so I may stay with you and to no end they are set on using the list of lenders provided...I am not choosing to work with another lender by choice. With no reservation I will not hesitate to refer anyone your direction, thank you for everything.
~"Conrad" McCray (click the link to read Conrad's full story)
"We truly are in our dream home, and it wouldn't have been possible without you."
Thank you so very much for everything you and your office (Port Huron, Michigan) did for us. We truly are in our dream home, and it wouldn't have been possible without you, Carolyn, Stephanie, Mark and everyone else behind the scenes. Amerifirst was so wonderful about answering all of my questions - and there were MANY - and no one ever made me feel like I was a burden, and always felt in the loop. I have been, and will continue to recommend your office to everyone I know!
~Jorja Baldwin
"I just wish I would have contacted Amerifirst instead of..."
I want to thank you again (whoever called me today about a loan). I so appreciated him talking to me and explaining a few things. Now, I just wish I would have contacted Amerifirst instead of [the other company] because Amerifirst was willing to explain things to me and now I understand more how loans work.
~Bonnie G; Lancaster, Ohio
"Thank you for putting a great team together."
We met (Joe Daly) when you came into town and held a class on 203K financing. I had just put a deal together and sent it to lender that I later found out didn't know what they were doing. Wasted three weeks before I pulled the deal and gave it to Sandy Kryscio. She and her assistant Mary Beth Day accomplished more in the first week than the first lender in three. She's working her tail off in an effort to make up for lost time as our closing deadline is quickly approaching. I just thought you should know what a great job she's doing! Thank you for putting a great team together.
~Jim Anderson; Real Estate agent in Jackson, MI